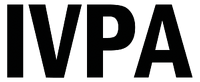 Zeki Sevimli
was a forward for the Enfield Saints from 2011–2014 and went on to play 388 games scoring 211 and claiming 88 assists. He went on to win numerous awards with the Saints, including Player of the Week, Player of the Month, Team of the Season and the Golden Boot. Sevimli is widely considered to be the greatest player in the forward area and one of the greatest players to ever grace the IVPA.
Ad blocker interference detected!
Wikia is a free-to-use site that makes money from advertising. We have a modified experience for viewers using ad blockers

Wikia is not accessible if you've made further modifications. Remove the custom ad blocker rule(s) and the page will load as expected.